Dear Haters, Wack05 is Making It Cool To Be 'Wack'
Updated: Aug 17, 2021
"Haters gonna hate."
Member that line fam?
That's like one of those phrases that has seriously survived the test of time though.
For real, how long have haters been a thing?
Forever, right?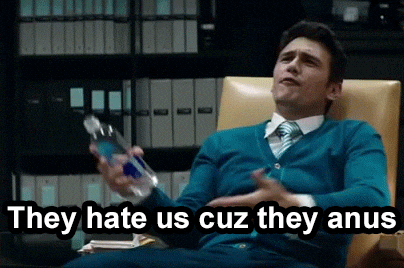 Hating is a whole culture now.
People form hate clubs.
They get together, throw little tea parties for each other, wear the same hats and be all angry at the same time:
Weird isn't it?
I feel like there is a new wave of positivity forming though.
Not fake love, cause that's annoying.
And we still need honesty, so we can't get rid of that.
Honesty helps us understand each other so we can all learn from that.
I'm talking about shunning people who hate just to hate; with no real basis.
People who truly don't want to see others do well for themselves or be different in any way.
The movement is starting though; through a positive wave takeover.
Like the group Wack05 who found a way to warp a negative word like 'wack' into a badass movement through music and culture.
People would call them wack, so they literally turned an entire movement out of it.
For them, being wack is a whole vibe, and we think that's the dopest thing ever.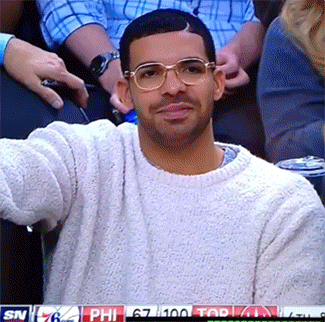 Peep our interview:
Tell us a little more about when you first got into music?
Since we started back in 2016, we have been called 'wack' by all our peers because we always liked to do things differently and they had no other word but to call us wack.
So being Wack05, we have always been known for an unparalleled commitment to be the wackiest music group alive; but we also want to be known as more than just a music group.
We are a whole different wave coming to shake the whole music scene up.
We started just as a group of friends from different areas in Southern California.
When we got together, whether it would be to throw a party at a house or just hang out, we would freestyle live for the people around us and turn it into mini performances.
People started to take notice and told us that we should start to make music of our own together.
Once we started making music, the parties we threw grew so large, that we eventually started getting performances at clubs and venues.
The type of energy we give off is a constant party that you'll never want to miss out on; there is never a dull moment.
We are just trying to redefine the word 'wack' and turn it into a positive connotation because everybody is wack in their own way.
What would you say your creative process looks like when it comes to making songs?
As a Group:
It most definitely has different process with each song that we do.
Since we all are in college; Foxy (San Jose State University), Cap' (University of Arizona), and DJ TCilla (Santa Barbara City College) sometimes the process of making music can be individualistic.
But the times that we are able to be in the studio together, we feed off each other's energy, always criticizing and seeing who's going to work harder, helping perfect each other's verses, or trying to push each other's comfort zones.
Even when we are seriously locked in at the studio, we turn the whole building into a party like we at the club.
Cap':
Personally, I write the majority of my music in the shower.
Ideally, I always want to be extra prepared before hitting the studio, I will rehearse a song or verse like 100 times before eventually recording it.
My government name is Jake and a lot of people have called me '1 take Jake' because when I hop in the booth to record I already got that shit down so it usually only takes me 1 take.
Foxy:
For me, I like to write a lot of music when I'm walking my dog Simba.
I prefer writing to a beat so that I can perfect the lyrics I write because I want to put out quality music rather than having quantitative music like how many artists are today.
If we get into the studio and we are writing in the studio, then I always come up with something that I can lay down on the track while I'm there; but I will always go back listen to what I recorded and rewrite/perfect my lyrics.
What would you say to any aspiring artists who look up to your work?
To the aspiring artists looking up to our work, this is just the beginning of Wack05.
We're glad you're looking up to us at this stage because it must mean we are doing something right.
We were always considered wack and the things we did were wacky so we ran with it, and look how far we've come.
Don't let anyone stop your creativity from flowing because you are different and they don't like it, you're never gonna please everyone.
We have been grinding for 3 to 4 years now and are only getting smarter, more focused, more relentless, and unlocking new unique flows and styles that we never knew we had.
Stick with the Wack05 gang and just watch where we'll end up.
Do you have anything new or upcoming we can expect to see from you?
Our highly new anticipated music video/single 'U Ain't Wack' ft. Beanie Sigel dropped on April 1st.
Not only was the single a big one for us because of the feature from an OG, but the music video (shot and edited by Frezh Editing), we put a lot of time, work, and money into; getting the video exactly how we wanted it to portray the single.
It took us about 4 weeks to plan and come to agreements for the video.
We truly care about putting out the best work possible, not just creatively but professionally so that our fans see we make movies and don't film the same videos every artist makes today.
Thank you to everyone who helped out with the music video and single, we couldn't have made it as wack as it was without all the people who were in the video and without all the people who helped in the studio.
We are always working on new things whether that be music, our new merchandise, and our website that will all be coming out very soon.
Now that concerts and venues are starting to open back up, you never know, you might see Wack05 pop off in your city.
Just know we got some big plans and announcements coming up this summer.
What is the most useless talent you have?
Foxy: I'm weirdly good at being on psychedelics and acting like I'm not losing my shit and going absolutely insane.
What's one of your biggest pet peeves?
TCilla: My biggest pet peeve is n**** smacking they lips when I'm out at dinner. That shit IRRITATES me!
If you could have any superpower what would it be?
Cap': Have the ability to make anyone in the world shit their pants at my command.
If you had to pick one: Taco Bell 🌮 or McDonald's 🍔?
As a group, we can never get enough Taco Bell. Late night Taco Bell runs ALWAYS smack whether you sober or on one.
Follow Wack05: